Harvest Music Festival Photographer Recalls Las Vegas Massacre on 5th Anniversary — Exclusive Interview

Oct. 1, 2017, began as just another working day in Las Vegas for Getty Images photographer David Becker until it wasn't anymore.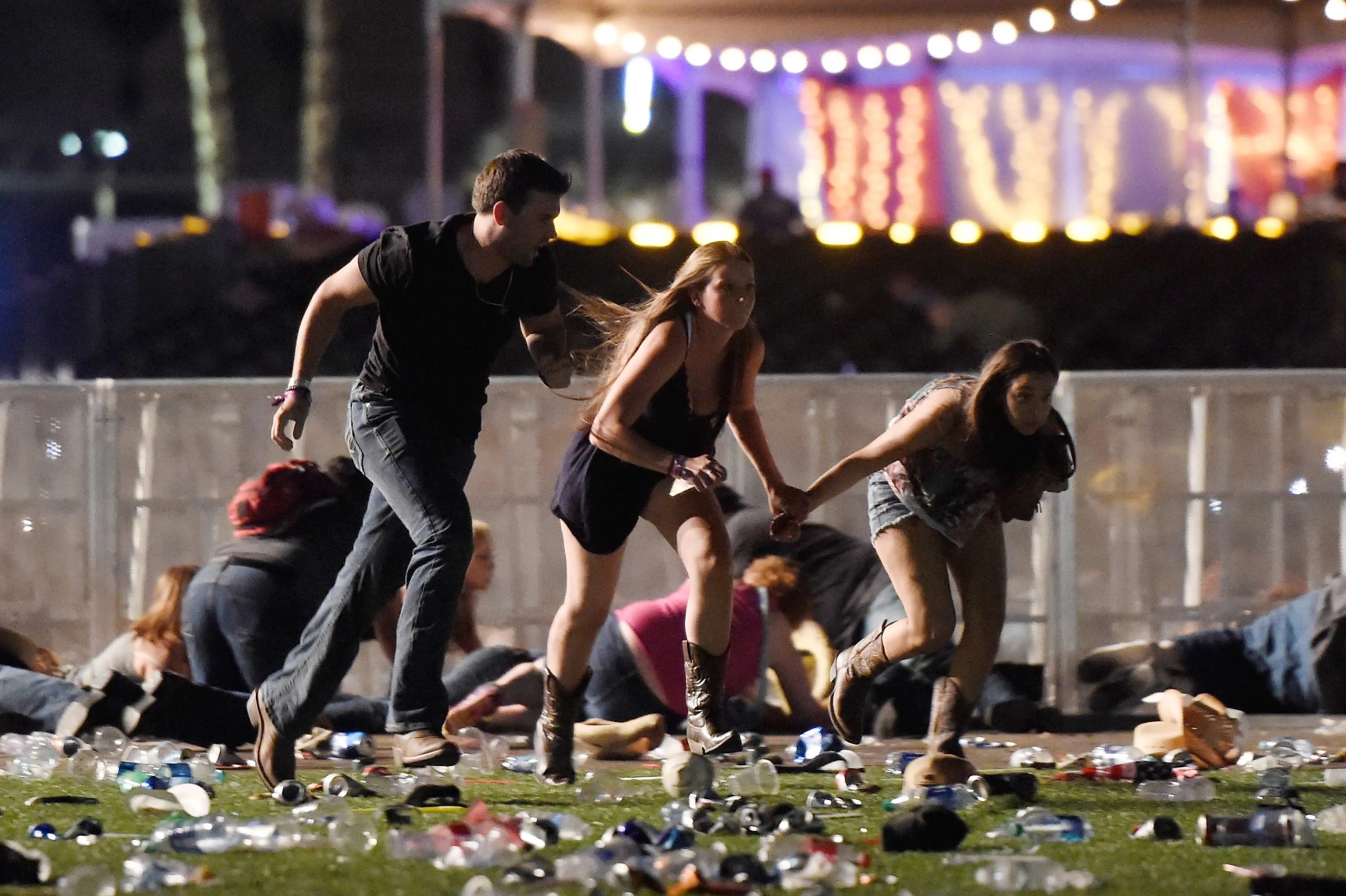 His assignment that day, like hundreds that came before it, was to scoot as close as he could to the performers on stage at the Route 91 Harvest music festival. Between sets, Becker retreated to the media tent erected backstage on the large field across from the Mandalay Bay Resort and Casino. Here, he transferred the images he captured from his two Nikon D4 digital cameras to his laptop.
The festival's final performer, Jason Aldean, had just taken the stage when a gunman opened fire on more than 22K people just because they gathered to hear music. Fifty-eight were murdered that night, and more than 800 were injured. Two more died later of their injuries.
The photos shot by Becker ended up being the most iconic images of the worst night in Las Vegas history. On the fifth anniversary of the massacre, we asked Becker to recall the events that produced these powerful images and what perspective, if any, the past five years have given him on what he witnessed.
---
Where were you when the first shots rang out?
David Becker: "I was in the media tent, where there were still a dozen people or so. Many were packing up to leave because they had already gotten the images they needed of Aldean. That's when what we now know as the shooting began."
What did you first hear, and what was your initial perception of what you heard?
DB: "I heard popping sounds. We all sort of looked at each other and said, 'What was that?' I got up and peeked out the tent. I asked the security guard who was standing there what it was, and he told me it was fireworks. I didn't think of anything of it. I sat back down and went back to work editing my photos of Aldean's performance."
What did you think when the popping sounds happened again?
DB: "I got up and the same security guy said it must be the speakers malfunctioning. That sounded plausible, so I went back to work again. Then I noticed out of the flap of the tent that concertgoers were starting to move, and some of them were streaming into the tent where we were. I made a phone call to a colleague to find out what was going on. All he heard was that the police were setting up a perimeter. Then I peeked out and saw, essentially, chaos and what I thought was just a mass panic about noises from the speakers. So I picked up my cameras and worked my way outside. People were exiting where I was able to get back into the venue. It hadn't crossed my mind that it was a shooting."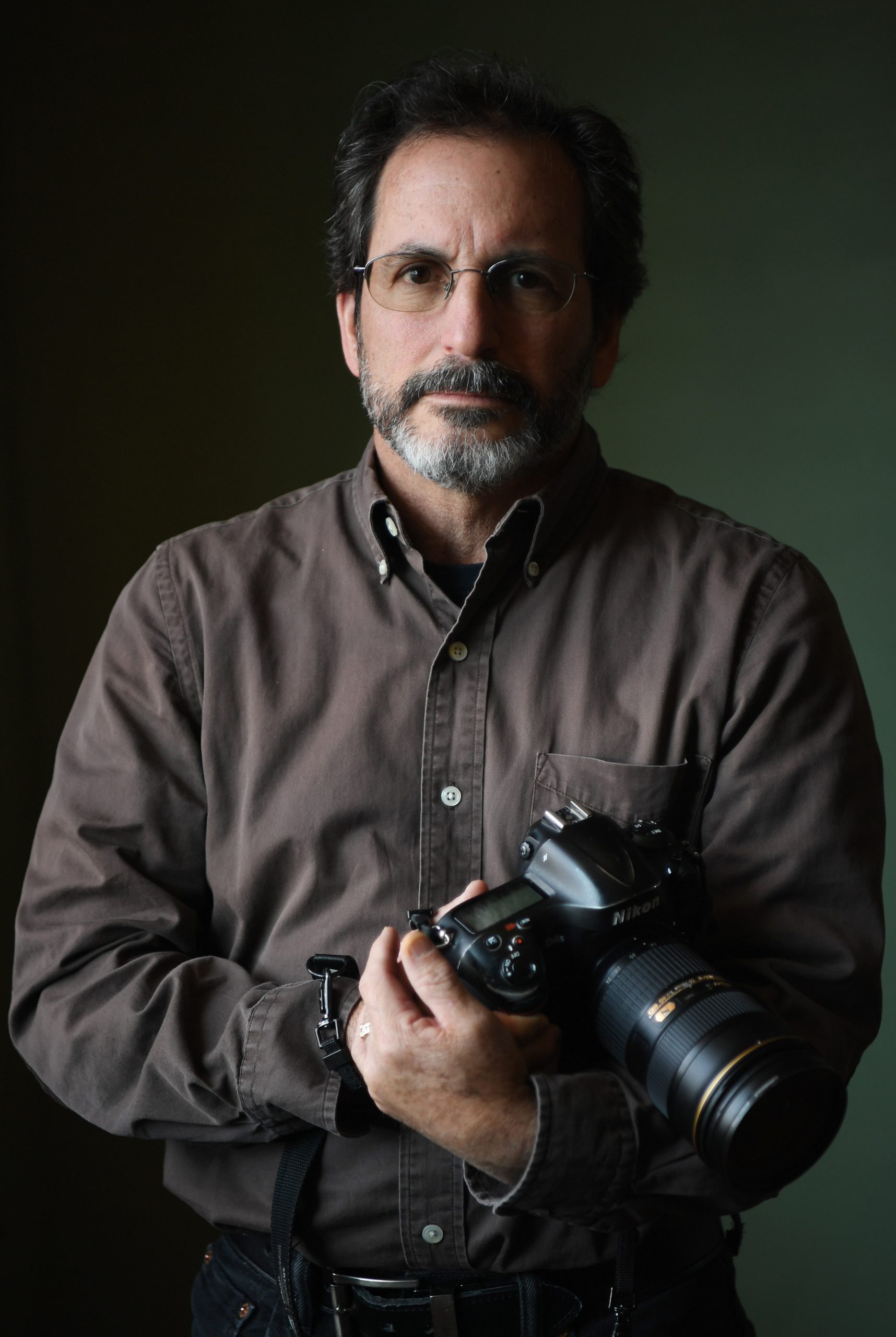 When did it cross your mind that it was a shooting?
DB: "When I worked my way back into the venue, I began making the images of concertgoers helping each other, lying on the ground, jumping over fences. People were crying, people were hiding, they were taking cover. But it was really hard to get a sense of what was happening. It was relatively dark, and cameras these days are very sensitive. Perhaps I didn't see the blood at the time, or I didn't realize that they were bleeding. I saw people protecting each other. I saw people crouching down. And I made pictures of what I saw, which at the time I thought was just panicking. I kept telling myself it was only the speakers."
It sounds like your brain secretly knew but forced you into denial about it so you could get your job done. Would you agree?
DB: "It could very well be. I've often thought about that. Maybe it was in the back of my mind, I don't know. For some people, it's very disconcerting that I didn't go out and help people when I could have. But at that point in time, it was unknown to me consciously. Everybody reacts differently in a situation like that, and as I've since learned, there is no right or wrong way. Nobody knows how they're going to react until they're actually in a situation like that."
So you ran toward danger, not away from it, because you didn't realize how serious the danger was and not because you were brave?
DB: "I don't think I was brave. I think I was numb, I guess, in a tunnel vision. I was in reaction mode. Muscle memory. I mean, call it what you want. It was just what I knew to do. I've been a photojournalist for most of my adult life. If I see something happening and I have a camera in my hand, I'm going to make pictures right away and ask questions later."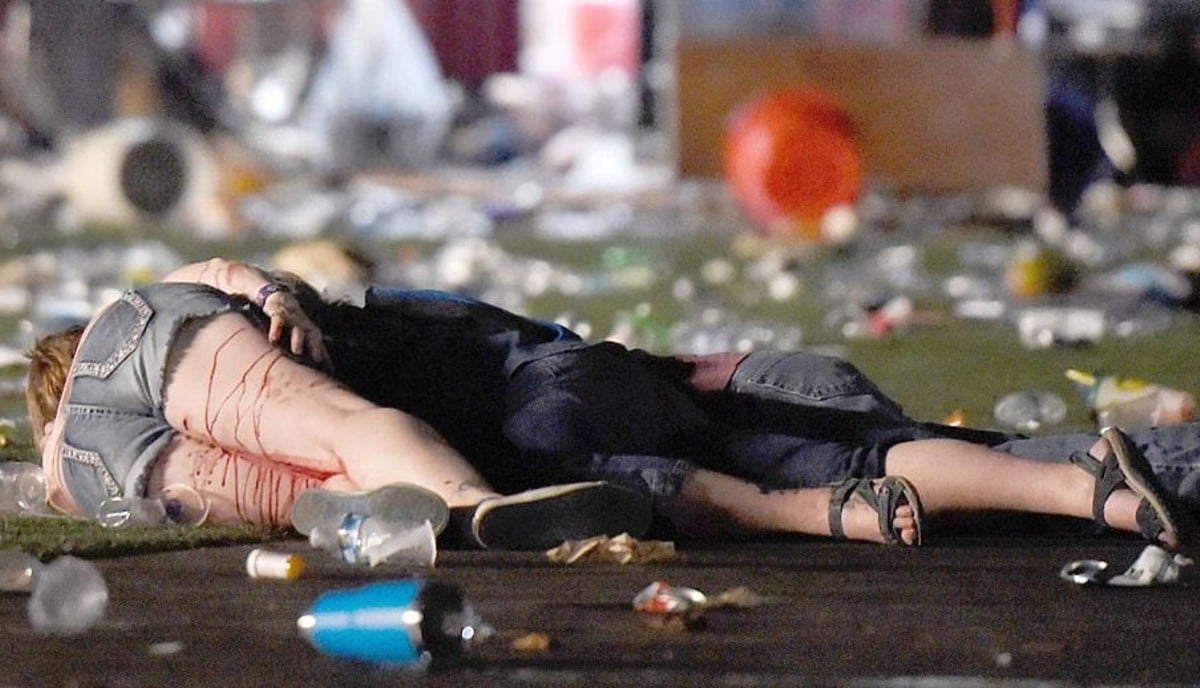 When did it finally dawn on you what you witnessed?
DB: "It was only after the shooting stopped and I went back into the media tent to download the images to my computer. When I started reviewing them, that's when I finally understood what I had witnessed. I could see the people were covered in blood and I thought, 'This is real.' And that's when the adrenaline kicked in. My hands began to shake uncontrollably and I could feel my heart beating very heavily."
Had you known for sure that it was gunfire, do you think you would have run out there and gotten the shots you did?
DB: "I honestly don't know how I would have reacted if I had known bullets were raining down.  As I said before, it is hard for anyone to imagine what they'd do. A nurse risked her own life to wheel a man to safety and a woman laid by the side of her wounded friend. Others chose to run."
Did you hear from any of the subjects of your photos? How did they feel about being featured in them?
DB: "I met six of the people I photographed, including the woman lying with her friend. They all told me they appreciated my being there and doing what I did."
Do you have PTSD from the experience? Are you ever out on an assignment where a loud noise prompts a flashback?
DB: "I wouldn't call it PTSD. I would call it being much more aware of what's going on. I do hear noises, so I am more sensitive. The other night, there were fireworks going off inside an arena. It kind of shocked me initially, like everybody else around me, but I didn't drop down or run for cover or anything."
Now that we have five years of perspective on this event, do you think we learned any lessons?
DB: "I wish I can say there were lessons learned. I think of other major world events, whether it's the Vietnam War or World War II – not that I'm comparing the Las Vegas shooting to a major war – but those iconic photos from those major world events influenced lawmakers who had the ability to make change for the betterment of humanity.
"Some policymakers today seem take these things as though they're just the natural course of the society we live in. But I don't think that these events have to happen. And this is not a political statement where I'm saying that banning guns would do the trick. I'm saying we should take a look at society in its entirety – at the way people behave toward each other, at education, and mental health.  I still hold out hope that my images can help provoke people to make the changes necessary to prevent something like this from happening again."
The post Harvest Music Festival Photographer Recalls Las Vegas Massacre on 5th Anniversary — Exclusive Interview appeared first on Casino.org.
Source: Harvest Music Festival Photographer Recalls Las Vegas Massacre on 5th Anniversary — Exclusive Interview