Siegfried & Roy Scripted Series Being Produced for Apple TV+

It's been nearly two decades since Siegfried & Roy entertained their final audience at The Mirage on the Las Vegas Strip. But in the coming year, Apple TV+ audiences will once again have the chance to be dazzled by the magic duo.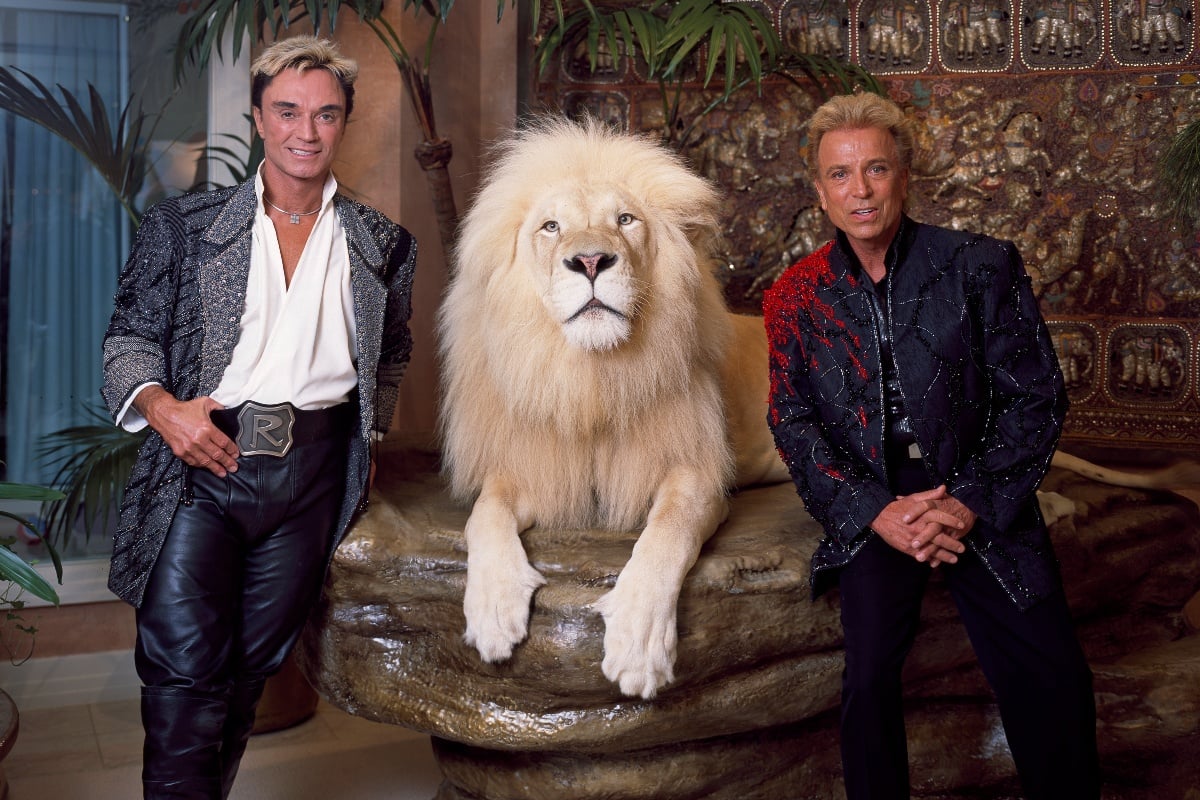 Siegfried & Roy were Las Vegas mainstays that entertained audiences for decades on the Strip. The duo's magic show was best known for its white lions and tigers being incorporated into the performance.
The curtain fell on The Mirage residency on Oct. 3, 2003, when Horn was attacked by a seven-year-old white tiger named Mantacore. The incident ended Horn's career after his motor and verbal abilities were permanently impaired by the attack.
Mantacore's life was spared because Horn said while on the way to the hospital, "Mantacore is a great cat. Make sure no harm comes to him."
Siegfried & Roy claimed Mantacore dragging Horn off of the stage was the tiger's way of responding to a medical emergency Horn experienced during the show. Roy contended that Mantacore was reacting to Horn having a stroke on stage. The cat, Roy claimed, was trying to drag him to safety.
But the attack, which resulted in Horn's spine being severed and him losing massive amounts of blood and being left partially paralyzed, led to The Mirage shuttering Siegfried & Roy. During their long run in Las Vegas, Siegfried & Roy were routinely cited as headlining Las Vegas' most-attended show.
Scripted Series
Nineteen years have passed since Siegfried & Roy were on stage. Horn died at the age of 81 on May 8, 2020, after a brief battle with pancreatic cancer. Among the outpouring of Horn tributes was Penn Jillette of Penn & Teller fame, who credited Siegfried & Roy for proving that magic had a place on the Strip.
Siegfried & Roy invented, created, and pioneered the very idea that a magic show could be a full evening in Vegas. If not for S&R, there would be no P&T in Vegas," Jillette said.
Apple TV+ streamers will soon have an insightful look at the career of Siegfried & Roy. The yet-to-be-titled half-hour scripted series will document the life and career of the esteemed Las Vegas entertainers.
The series is being executive produced by Ron Howard and Brian Grazer of Imagine Entertainment. "Only Murders in the Building" cocreator John Hoffman is writing and also executive producing.
The production is to be based on the popular eight-part Wild Things: Siegfried & Roy podcast that was released in January 2022. A cast has not yet been announced.
Lions Long Gone
A trip to Las Vegas for many involved seeing a live tiger or lion at some point during the stay. Whether it was Siegfried & Roy's cats, or the lion habitat inside MGM Grand, guests for years enjoyed seeing the large animals up close.
But those days have long passed, as today the Siegfried & Roy show is no more and MGM Grand evicted its four-legged tenants back in early 2012.
The post Siegfried & Roy Scripted Series Being Produced for Apple TV+ appeared first on Casino.org.
Source: Siegfried & Roy Scripted Series Being Produced for Apple TV+