SIS to Power Single-Game Esports Content for bet365 in New Jersey

Wagering on non-tournament esports events is coming to New Jersey. On Wednesday, SIS announced it would supply that betting content to bet365.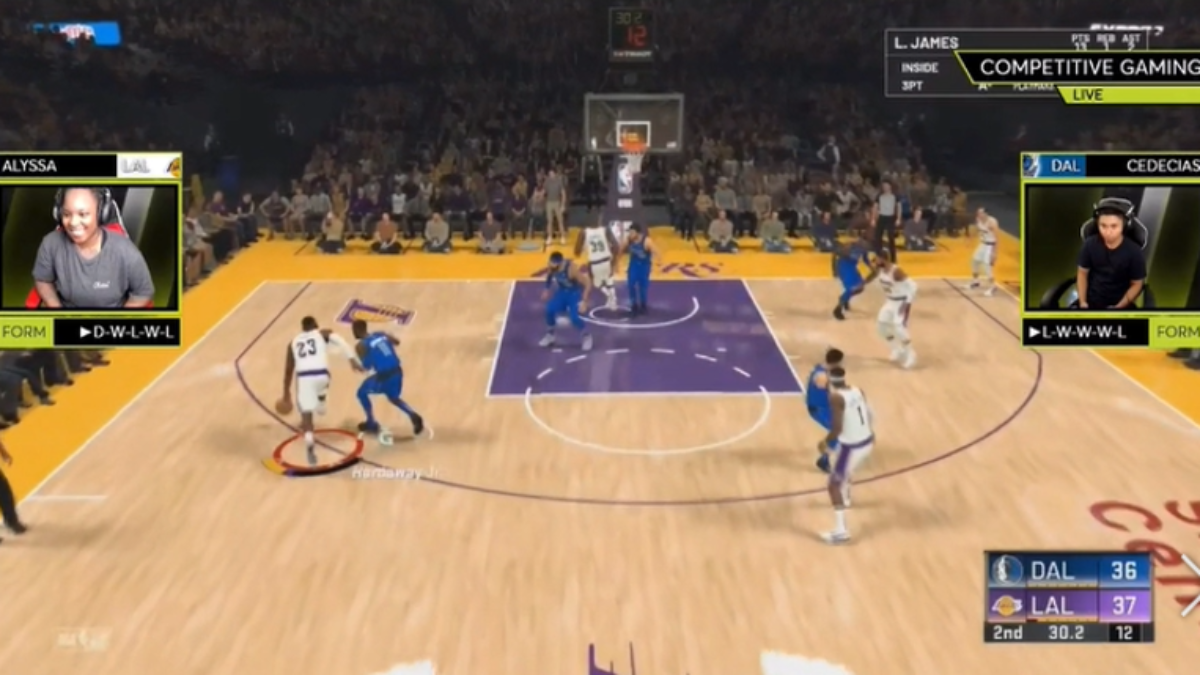 SIS will provide events that originate from the company's British-based gaming studio. It will offer matches officiated by Esports Integrity Commission-trained referees, who will be visible to viewers watching on bet365. SIS will provide what it calls an "ultra-low" latency live-stream feed that will reach screens in less than a second. The broadcast will also feature live commentary and betting prompts.
Richard Ames, SIS CEO and president of SIS Content Services (the company's US division), said his company's solution offers an esports product featuring a multitude of events bettors will find attractive and desirable margins for operators.
We have made good progress to date in the US with SIS Content Services Inc., and this new deal with our long-term partner bet365 is further evidence of our products gaining traction in this key market," Ames said.
The first product available on bet365 is ebasketball.
Games Played by SIS-Employed Gamers
From its studio, SIS produces its H2H Global Gaming League. It hosts more than 150,000 events annually and provides sports betting operators with contests around the clock.
SIS also employs the gamers who play video games at its studio in Milton Keynes. According to the job description on its website, an ebasketball gamer must be good enough to beat the computer at the "superstar" level on NBA 2K22. They must also be at least 18, should have experience playing in tournaments, and carry themselves well as they will be featured on broadcasts.
The base pay for the gamers is £10 ($12.20) an hour, with bonuses for playing and winning. Gamers also earn £3 ($3.66) an hour more for playing games during the overnight hours (11 pm to 6 am).
Besides esports, SIS also offers operators video feeds and trading services for horse and greyhound racing. It handles more than 30,000 horse races and 38,000 greyhound races annually that take place at tracks around the world. It offers both pari-mutuel and fixed-odds wagering options for racing.
The company launched SIS Content Services last year to expand its presence in the US. Globally, it works with more than 400 operators in 50 counties.
Why This Deal Matters
There are a couple of reasons why a deal like this is noteworthy.
First, many in the gaming – as in gambling – industry believe that esports will be a major market for them in the near future. According to esports analytics firm Newzoo, the global market in 2022 features 261.2 million "enthusiasts," which is up more than 21% from 2020. On top of that, there are nearly 271 million occasional viewers of esporting events, up nearly 50 million from two years ago.
Those numbers are only expected to rise in the coming years. By 2025, Newzoo forecasts more than 318 million enthusiasts and another 322 million casual viewers.
Then there's the New Jersey aspect of this. The state is considered the gold standard for gaming regulations, and approval there opens the door for expansion into other US states.
"The United States is the second largest esports market and fastest growing sports betting market in the world," SIS Content Services Vice President Michele Fischer said. "We are ecstatic to be able to launch SIS' esports offering in New Jersey, which we see as the first milestone in our strategy."
The post SIS to Power Single-Game Esports Content for bet365 in New Jersey appeared first on Casino.org.
Source: SIS to Power Single-Game Esports Content for bet365 in New Jersey